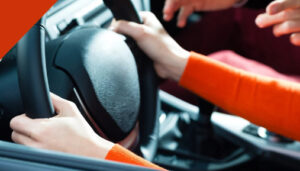 The DGT (traffic police department) has just launched a new information campaign to highlight the main changes in the Tra
73 deaths in traffic accidents in the month of March
This figure represents a 27% decrease in the accident rate compared to the same month in 2019. 
11 deceased were not using safety accessories at the time of the accident (10 seat-belts and 1 helmet). So far this year, 252 people have died on our roads
During the month of March, 66 fatal accidents have been registered on the highway in which 73 people have died, 27 less than in the same month of 2019.
This 27% decrease in the accident rate has occurred in a context in which the number of journeys has also decreased, although this has not been as pronounced: this month there have been 31.6 million long-distance movements, compared to as of March 33.6, 2019 (-6.04%).
50 of the deceased took place in accidents that occurred on conventional roads, compared to 23 that were recorded on high-capacity roads (highways or motorways).
Depending on the type of accident, both the number of collisions decreased, 32 deaths this month compared to 44 in March 2019, as well as the number of road departures, going from 34 fatalities in March 2019 to 31 this year.
The downward trend is also observed if we take into account the means of travel, the reduction being especially important in the case of vulnerable users who have gone from 46 in 2019 to 17 this month (2 pedestrians, 4 cyclists and 11 motorcyclists).
By autonomous communities, Catalonia is the autonomy that leads the greatest decrease compared to the figures for March 2019, with 12 fewer deaths, followed by Aragon and the Community of Madrid, with 6 fewer deaths each.