OUR NEWSLETTER WILL KEEP YOU UPDATED ON WHERE TO DRINK FOR FREE!
LINEA DIRECTA INFORMATION
---
ARE YOU ABOUT TO DRIVE HOME AFTER DRINKING?
That's why Linea Directa offers a FREE TAXI to take you home and free tow truck for your car. Do not take a risk, keep yourself safe and enjoy all your evenings out!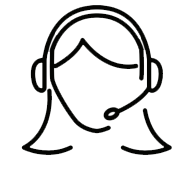 Through previous UNMS events Linea Directa have made special offers for our international community:
---
Free drinks at participating establishments to reward the designated driver
Free taxi 4 times a month for policy holders
Discount code gives UNMS 25% off car, bike and home insurance.
CALL 952 147 834 FOR FURTHER DETAILS ON ALL LINEA DIRECTA OFFERS WE´VE GOT YOUR BACK!!
Another #UNMS incentive supported by Linea Directa to also promote road safety is their offer to policy holders to have up to 4 free taxis a month at no extra cost in an effort to stop us driving when drunk without stopping the fun of going out. Obviously when they weighed up the potential costs they realised it would cheaper to give us a free taxi a week than deal with the alternative possible consequences. We too need to assess the situation when it comes to drinking and driving and call a taxi or make sure we have a #ZeroHero to take us home is a good place to start!